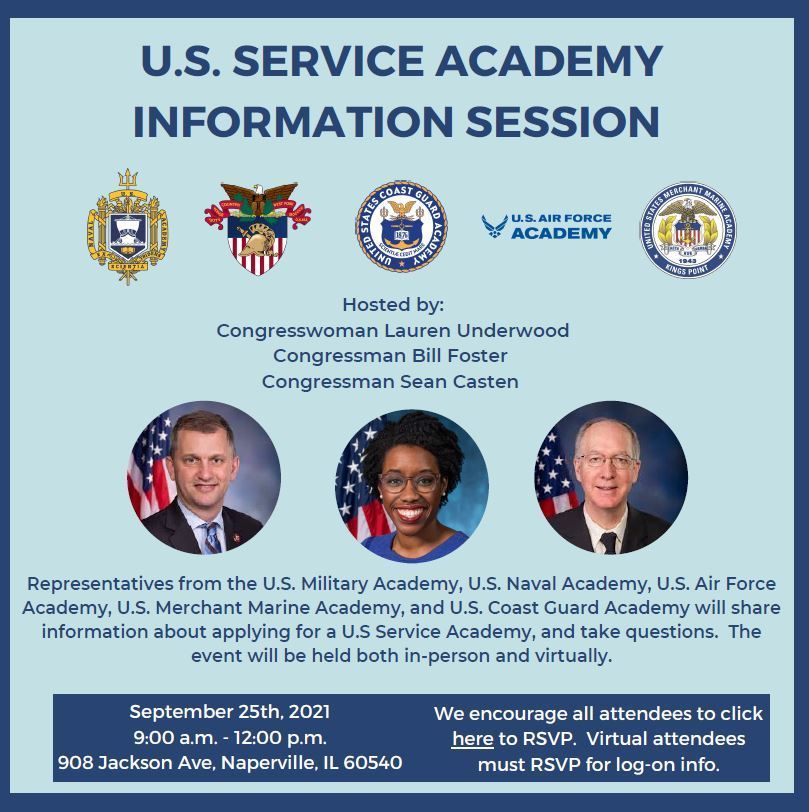 U.S. Service Academy Virtual Session (9/25) 9am-12pm
District 19
Monday, September 20, 2021
Service Academy Virtual Information Fair on Sept. 25th, 9:00 a.m. - 12:00 p.m.
Representatives from the U.S. Military Academy, U.S. Naval Academy, U.S. Air Force
Academy, U.S. Merchant Marine Academy, and U.S. Coast Guard Academy will share
information about applying for a U.S Service Academy and take questions.
Virtual attendees must RSVP to this link to get log-in information:
https://docs.google.com/forms/...