To provide the information, support, and encouragement parents need to help their children develop optimally during the crucial early years of life.
Parents as Teachers Introduction
In addition to the Birth to 3 – Parents and Teachers Program, Alden-Hebron School District #19 houses an ISBE Preschool for All Program. This program offers an AM and PM half-day preschool program for children ages 3 – 5. It also offers a full-day tuition based preschool program. District #19 offers a full-day kindergarten program.
Parents as Teachers promotes the optimal early development, learning and health of young children by supporting and engaging their parents and caregivers. We advance the delivery of high quality services for families through a comprehensive system of supports and innovative solutions.
Home Visits

Playgroups

Group Connections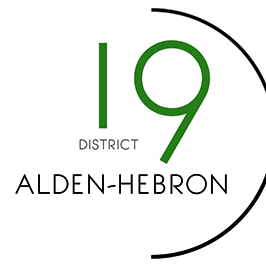 11915 Price Road
Hebron, IL 60034
Phone: (815) 648-2442
Fax: (815) 648-2339