EDIT MAIN
From the main Student and Parent Sign In Screen, select the Create Account tab.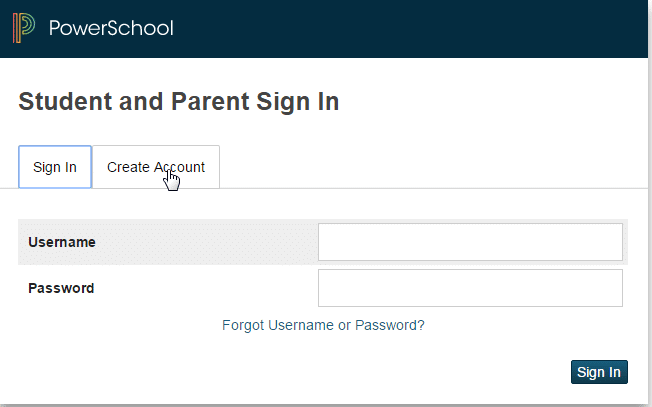 Select Create Account
Fill in your information and create a username and password, using the Access ID and Access Password as your verification. Setup your relationship to one or more of your children in this way. Scroll down to add other children using the separate Access ID and Access Password you'd have been given for each child. When finished hit ENTER at the bottom of the screen.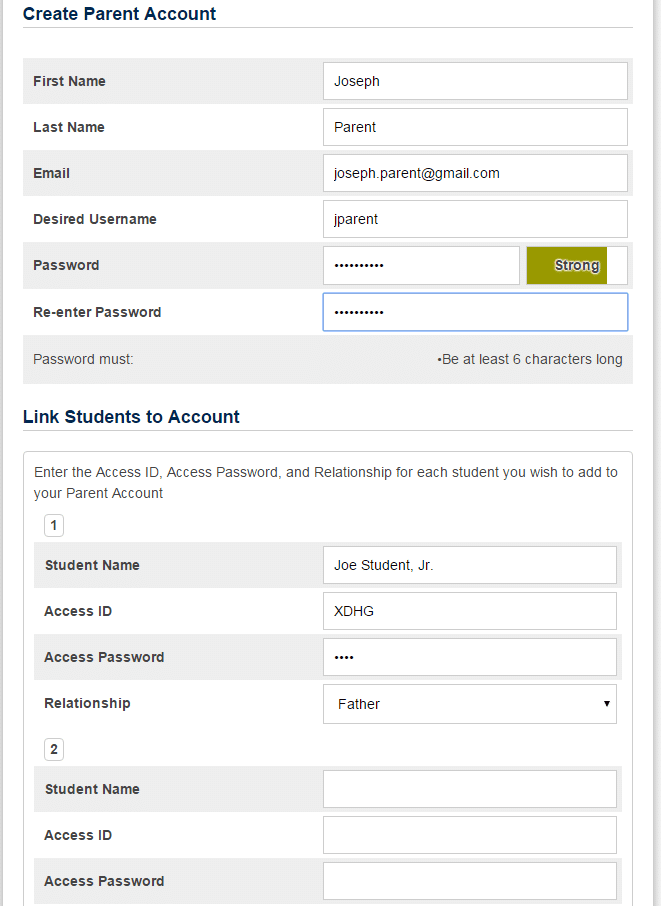 You can then sign in with this new username and password you've created and use this username/password combination to access all your children's records in the future whenever you want to access the PowerSchool Parent Portal.