Alden-Hebron Alumni: We know our alumni are some of our greatest ambassadors.
Do you remember the first time you overcame a monumental challenge? The first time you realized your success was empowered by people who gave you a chance to excel? Or when someone believed in you and helped you follow your dreams? You can gift those moments. District 19 believes the best way to empower our school and our community is to come together with the recognition that we are all part of something greater than ourselves, and the knowledge that, working together, we can make a difference.
Congratulations on the successes you've accomplished since graduating from District 19. We look forward to you joining us as we reconnect and inspire. We would love to hear from you---Please fill out our AH Alumni form: Google Form.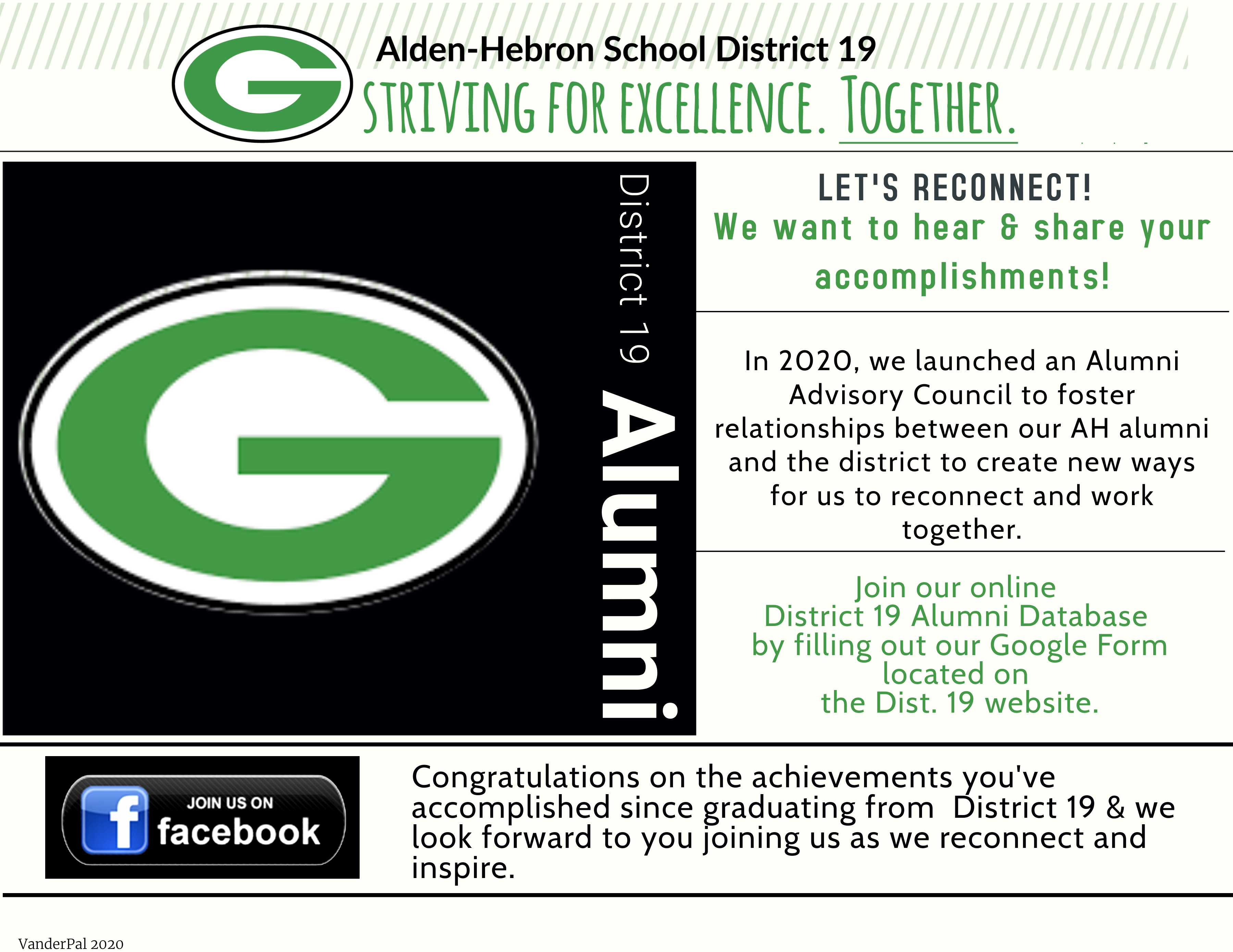 Transcript requests may be made through email to the HS Office Manager: ncazares@ah19.org. For each credential request, please include the following:
Your full name when you were enrolled

Date of Birth

Year of graduation

The official mailing address of where the transcript is to be mailed.